JOIN US FOR TWO DAYS OF HACKING TO CREATE AND SUPPORT
1. Smart-charging journey planning
2. Battery performance, analytics and calculating range based on driving style
3. Improving the in-vehicle experience
4. Use vehicle and location data to create models
There is a continuing focus on investments that support electric charging infrastructure and transportation. These investments help accelerate a more sustainable future for states, local communities, and commerce while influencing the way businesses and consumers alike access and prioritize their mobility options.
Over the course of two days, hackathon participants are asked to develop the enabling software and architectures to support an electric charging infrastructure for electric vehicles and long-haul, electric trucks as they travel along the 1,300 miles of Interstate 5 from Mexico to Canada. Participants in the challenge will seek development opportunities to integrate Los Angeles city data, use of Alexa skill(s), the AWS Connected Vehicle Reference Architecture (CVRA 2.0), HERE Location Services (geocoding/search, fleet telematics, map data, navigation, routing), and the SiriusXM Connected Vehicle Services drive, location and crash incident data.

Participants in the hackathon will be challenged to develop solutions that support:
1. Smart-charging journey planning (ML for most convenient station, predict availability, advance scheduling, and reservation) including integrated payments
2. Battery performance and analytics and calculating range based upon driving style
3. Improving the in-vehicle experience (e.g. using Alexa for Automotive)
4. Use vehicle and location data to create models for predicting either:
a. Driving range based on driving style
b. Impact/damage modeling based on real time vehicular data
Developers who are skilled in the following areas (but are not limited to) are highly encouraged to attend:
Blockchain, Business Applications, Mobility as a Service, Connected Vehicle, Smarter Cities Solution Development, Content Delivery, Data Lakes and Analytics, DevOps, E-Commerce, High Performance Computing, Hybrid Cloud Architectures, Internet of Things, AI & Machine Learning, Mobile Services, Modern Application Development, Scientific Computing, Serverless Computing, Websites, Location Services, Security, Maps, Geocoding and Search Routing Fleet Telematics, Geovisualization, Advertising, Data Services and Tracking.
Your projects will be judged on the following criteria: Innovation, Use of Technology and Impact.
IMPACT
Will this solution have a far reach and market potential?

INNOVATION
Is the project new and disruptive?

TECHNICAL EXECUTION
How has the team effectively utilized the available technologies?

How easy is the application to use?
How advanced is the prototype presented?

Additional category prizes will also be awarded. Projects that win the Grand Prize and Runner Up are NOT eligible to win the category prizes. Categories are Impact, Innovation, and Technical Execution. All prizes will be divided equally between each member of the winning Team.

$1,000 for Highest Scoring Impact
$1,000 for High Scoring Innovation
$1,000 for High Scoring Technical Execution
$1,000 for TWO random drawings for all Qualified Solutions*
*A solution that addresses the hackathon challenge, is presented during demos and is deemed by the hackathon organizers to be submitted in good faith.

Hack Day 1 | Sunday, November 17, 2019
7:00 am
8:30 am
9:00 am
11:00 am
12:00 pm
3:00 pm
6:00 pm
7:00 pm
8:00 pm
11:59 pm
Doors open / Registration & Badge Pick-Up / Breakfast
Kickoff and Introductions
Ideation & Team Formation
Crash Tests
Lunch
Activity
Dinner
Presentation Overview / Demo Tips
Team Registration Due
Late Night Snack / Overnight Hacking Available
Hack Day 2 | Monday, November 18, 2019
8:00 am
9:00 am
10:00 am
11:00 am
12:00 pm
2:00 pm
4:00 pm
5:00 pm
Breakfast / Technical Support Resumes
Hacking Continues
AV Checks & Pitch Practice
Lunch
Project Submission
Final Presentations
Judges Deliberate
Closing Remarks
Winners Announcement | Tuesday, November 19, 2019
Hackathon Award Presentations

2 Day Hack: Los Angeles Convention Center - Room 403 A & B
Winners Announcement: Los Angeles Convention Center - Technology Pavilion
Access the webinar slides here!
Watch this webinar to learn more about the AutoMobility LA Hackathon!
A brief overview of the hackathon and challenges are provided.

Amazon Web Services, HERE Technologies and SiriusXM Connected Vehicle Services share an overview of the technology available during the event and share important resources to get you hackathon ready!

Alexa Software Developer Kit:
Los Angeles Open Data:

https://data.lacity.org

http://geohub.lacity.org/datasets

https://data.lacity.org/A-Safe-City/Traffic-Collision-Data-from-2010-to-Present/s2yz-yg2p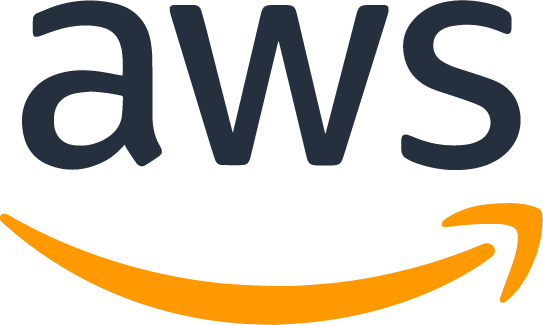 For 13 years, Amazon Web Services has been the world's most comprehensive and broadly adopted cloud platform. AWS offers over 165 fully featured services for compute, storage, databases, networking, analytics, robotics, machine learning and artificial intelligence (AI), Internet of Things (IoT), mobile, security, hybrid, virtual and augmented reality (VR and AR), media, and application development, deployment, and management from 69 Availability Zones (AZs) within 22 geographic regions, spanning the U.S., Australia, Brazil, Canada, China, France, Germany, Hong Kong Special Administrative Region, India, Ireland, Japan, Korea, Middle East, Singapore, Sweden, and the UK. Millions of customers—including the fastest-growing startups, largest enterprises, and leading government agencies—trust AWS to power their infrastructure, become more agile, and lower costs. To learn more about AWS, visit aws.amazon.com or aws.amazon.com/solutions/aws-connected-vehicle-solution/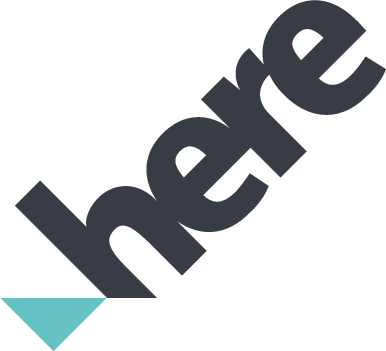 HERE, the Open Location Platform company, enables people, enterprises and cities to harness the power of location. By making sense of the world through the lens of location we empower our customers to achieve better outcomes – from helping a city manage its infrastructure or an enterprise optimize its assets to delivering drivers to their destination safely. To learn more about HERE, including our new generation of cloud-based location platform services, visit developer.here.com/

SiriusXM Connected Vehicles Services Inc., a subsidiary of Sirius XM Holdings Inc. (NASDAQ: SIRI), delivers a broadly adopted connected vehicle platform in North America. SiriusXM Connected Vehicle Services can be found in many makes and models from various manufacturers, and give customers access to a suite of safety, security, and convenience services including automatic crash notification, enhanced roadside assistance, remote door unlock, remote start, stolen vehicle recovery assistance, turn-by-turn navigation, integration with smart home devices and more. www.siriusxm.com
USE THE OFFICIAL HACKATHON HASHTAG IN YOUR TWEETS AND POSTS ABOUT THE EVENT. Get Ready...Get Set...GO!!